Osobowość paranoiczna
Osobowość paranoiczna charakteryzuje się podejrzliwością i brakiem zaufania w stosunku do innych osób, poczuciem, że są okłamywani, wykorzystywani i manipulowani przez otoczenie. Do tego dochodzi przekonanie o własnej nieomylności, bardzo poważne traktowanie siebie, całkowity brak autoironii i niepodatność na krytykę. Osoba z osobowością paranoiczną ma tendencję do analizowania wszystkich przekazów zewnętrznych poszukując w nich ukrytych, najczęściej wrogich, motywów. Ponieważ ryzyko wystąpienia tego typu zaburzenia osobowości jest powiązane ze schizofrenią w najbliższej rodzinie, przypuszcza się, że to zaburzenie ma podłoże genetyczne.
Osobowość paranoiczna w różnych aspektach życia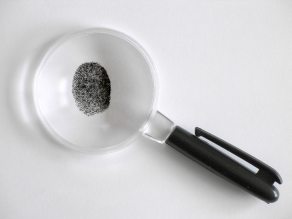 Podejrzliwość i nieufność związane z paranoicznym zaburzeniem osobowości wpływają przede wszystkim na sfery życia związane z funkcjonowaniem pośród innych ludzi.
Osoby z osobowością paranoiczną w kontaktach z otoczeniem charakteryzują się sztywnością. Jakiekolwiek zmiany są odbierane jako atak na ich ustalone prawa i przywileje (bardzo często wyolbrzymione). Jeżeli ktoś im "wyrządzi krzywdę" - nie ma co liczyć na szybkie wybaczenie, "zdrada" jest przez długi czas "przeżuwana" i może prowadzić do wybuchów agresji nawet po długim czasie.
W związkach partnerskich trudno im zapanować nad podejrzliwością, są nieufni - doszukują się oznak zdrady, niewierności, są po prostu patologicznie zazdrośni. Partner osoby z paranoicznym zaburzeniem osobowości doświadcza nieufności, podejrzliwości, kontrolowania, wnikania w każdy, nawet najintymniejszy, aspekt jego funkcjonowania.
Osoby z paranoiczną osobowością nie potrafią odnaleźć się w pracy zespołowej czy wymagającej kontaktów z klientami. Często są kłótliwe, poddają w wątpliwość słuszność decyzji podejmowanych przez zwierzchników. Doszukują się łamania ich praw pracowniczych -pospolitym zjawiskiem są częste zmiany pracy, prowadzenie procesów z pracodawcą. W decyzjach kierownictwa doszukują się podstępów, których celem jest pozbawienie ich stanowiska lub autorytetu.
Otoczenie często odbiera osoby z osobowością paranoiczną jako fanatyków zaciekle broniących swoich racji, jako osoby zimne, zazdrosne, skryte oraz nadmiernie poważne.
Komplikacje
W odpowiedzi na stres osoby z osobowością paranoiczną mogą doświadczać krótkich epizodów psychotycznych. Osobowość taka zwiększa ryzyko wystąpienia depresji, agorafobii, zaburzeń obsesyjno-kompulsywnych, zaburzeń związanych z nadużywaniem alkoholu i substancji chemicznych.
Leczenie
Leczenie jest niezwykle trudne. Pacjenci nie uważają się za chorych, nieufnie podchodzą do personelu medycznego, w propozycjach leczenia wyczuwają podstęp. Jeżeli zgodzi się na leczenie to terapeuta musi być niezwykle ostrożny. Nie może pozwolić sobie na bezpośrednie przejście do problemu - w pierwszej kolejności musi zbudować relację opartą na zaufaniu, co w przypadku osoby z osobowością paranoiczną wydaje się wręcz niemożliwe. Farmakoterapia ma tu ograniczone pole do popisu - istnieją jednak doniesienia, że leki z grupy SSRI mogą poprawić funkcjonowanie.
Komentarze
Dodaj komentarz
Zaloguj się, aby móc dodać komentarz.
Oceny
Tylko zarejestrowani użytkownicy mogą oceniać zawartość strony
Zaloguj się
lub
zarejestruj
, żeby móc zagłosować.
---
| | | | |
| --- | --- | --- | --- |
| Świetne! | | 0% | [Brak oceny] |
| Bardzo dobre | | 100% | [5 głosów] |
| Dobre | | 0% | [Brak oceny] |
| Średnie | | 0% | [Brak oceny] |
| Słabe | | 0% | [Brak oceny] |